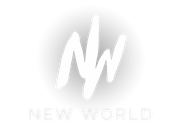 New World Interactive has relaunched their company website at https://newworldinteractive.com - along with the relaunch of their official forums. This is after the forums were shut down nearly 10 months ago after the site was compromised. Additionally, there is also a Roadmap on Trello that you can use to follow the development of what NWI is working on next, what's being tested, and submit requests that you'd like to see in Insurgency.
These resources will allow the Wiki to stay more up to date with the developers and the community. Sections of developer blogs can be added to pages in the form of trivia, and various technical aspects of the game may be revealed through these mediums.
And P.S., the NWI homepage has a direct link to the Insurgency Wiki. Thanks to everyone who makes this Wiki great!
Links
Ad blocker interference detected!
Wikia is a free-to-use site that makes money from advertising. We have a modified experience for viewers using ad blockers

Wikia is not accessible if you've made further modifications. Remove the custom ad blocker rule(s) and the page will load as expected.